Zombie Skeleton Kneeling Candle Holders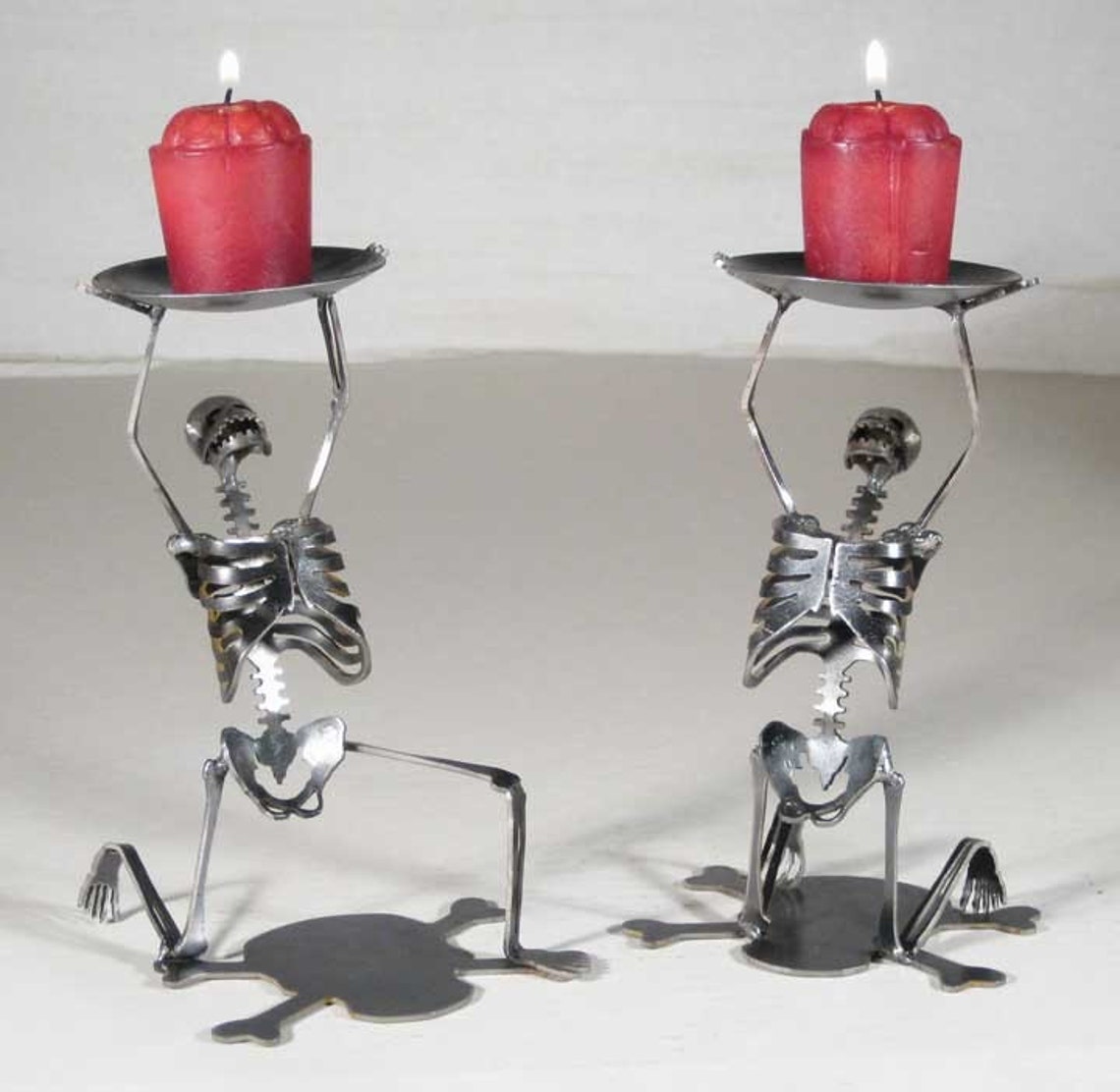 These zombie skeletons are willing to stand there and hold your candles for you indefinitely! This is a good thing because it keeps their hands busy, so they're less likely to attack. The disks they're holding can also be used as an ash tray. Candles not included.
Each skeleton is made by hand from steel (1:9 scale), and stands approximately 8" tall if welded upright. Depending on the pose the final sculpture may be taller or shorter than 8". I cut the parts individually to allow for different posing options as I weld them together. The photograph is of the first one I made in that pose. If it has sold, I will make another in the same pose, but it may turn out slightly different. They are not finished with any paint or clear coat and if left outside, will eventually rust. But they look cool rusted too! Let me know if you are interested in a custom pose. Price is usually the same unless additional things need to be cut for it.