Thin blue line yeti, TBL Yeti cup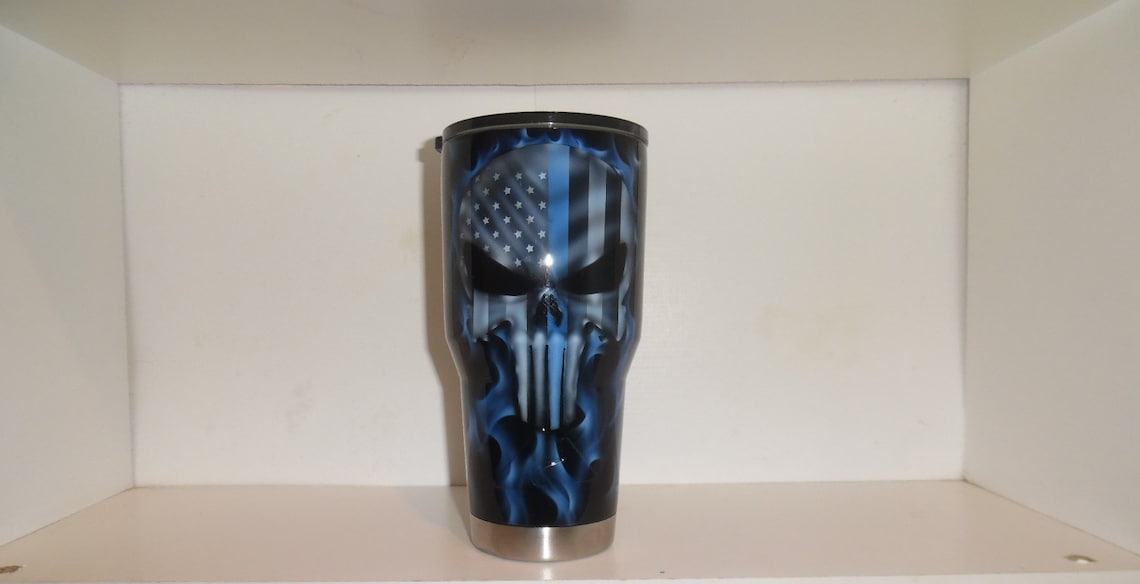 This tumbler is all airbrushed and hand painted. This tumbler has no decals, decals are only a temporary design that eventually peel off. 
Our cups are painted using high quality paints to ensure that our products are made to last. They might cost a little bit more than cups with decals but the paint that we use start to finish will ensure a quality that is made to last.