Sugar Skull Vase - Glass Etched Vase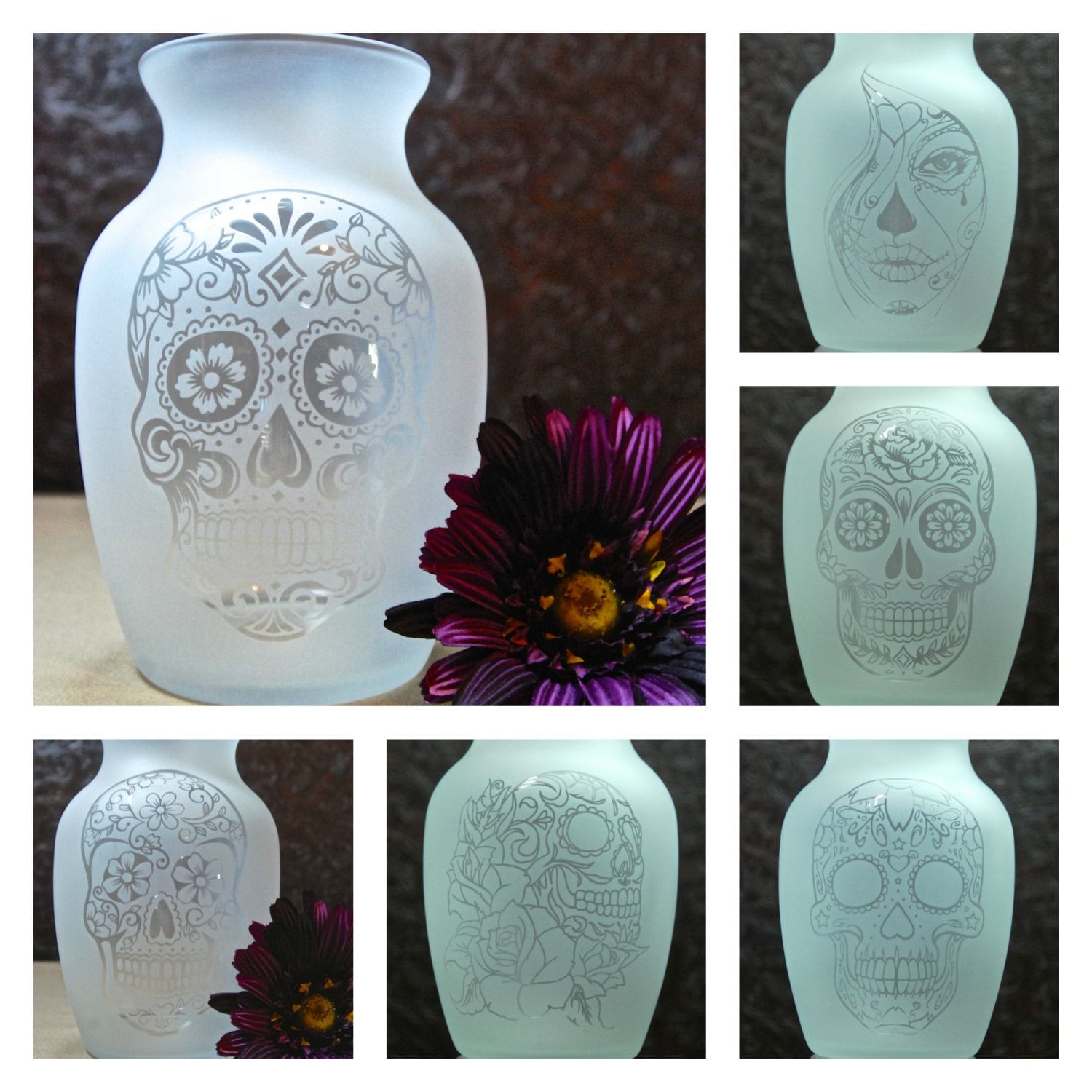 *Product Details*

• Glass etched sugar skull vase
• All glass etching is done using a professional sand carving system, not your everyday garage sandblaster.
• I never etch glass using chemicals, therefore you will be able to "feel" the etch in your glass.
• The appearance of the glass etching will be a smooth, milky white, and even finish.

*Size/Dimensions*

• Height – 7.5 inches
• Diameter (across) – 5.5 inches at the middle, 3.3 inches at the top and bottom