Skull Coasters/Coasters/ Skull Decor/Skulls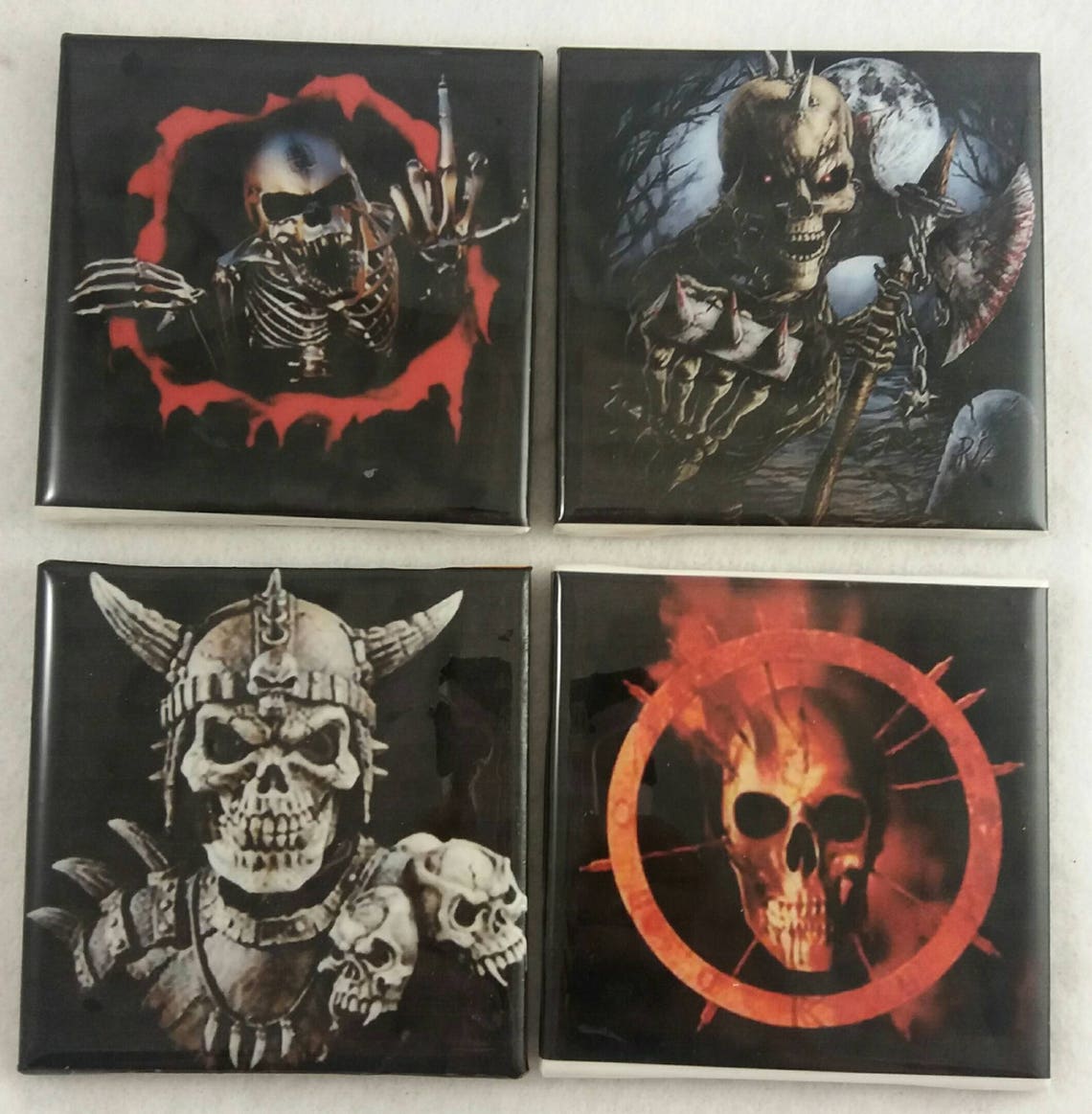 **My handmade coasters are one of a kind and are available in a variety of designs, colors, and themes such as
Any sports team in the NFL, NBA, NCAA, NHL, Military, Holidays, Man Cave Designs, Country & Rustic, Superheros & Sci-Fi , Animals, Movies & TV Shows, Mid-Modern Century, Traditional, Bohemian,  and Contemporary Styles and much more.

   ** Custom made coasters are also available  with your initials, name, dates etc..and I can match your coasters with almost any type of home décor so just send me a message and we can design your coasters together.  

    ** 4 1/4 X 4 1/4 waterproof handmade tile coasters. The back of the coasters are covered in a soft foam of a matching color that will protect your furniture from harm.