Skull Chair - Free shipping world-wide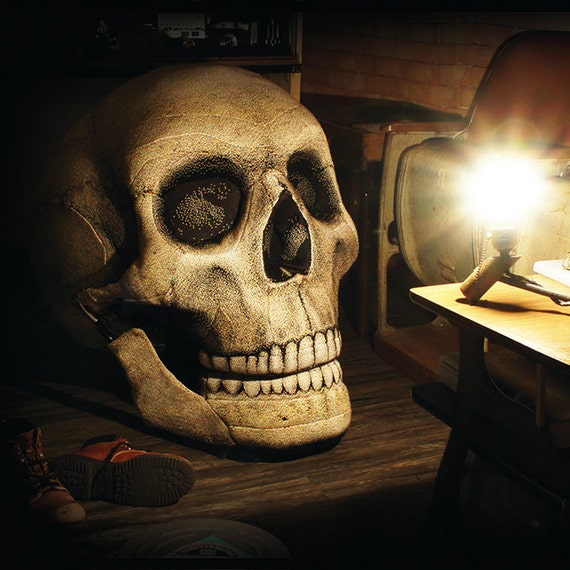 The SKULL Chair has a movable jaw which can be opened and closed, it can be functioned as a comfy low chair or an awesome decoration for your home. 
The graphics on the beanbag is knitted with coloured yarns, instead of printed. Please take a closer look at the close-up picturer to view how the graphic is formed, this pixeled effect is a carefully designed feature of our signature technique. 
Approximate measurement: 85cm(H) x 75cm(w) X 98cm(D)
Shipment size: 34cm (H) x 34cm (W) x 64.5cm (D)