Skull and Bones Rug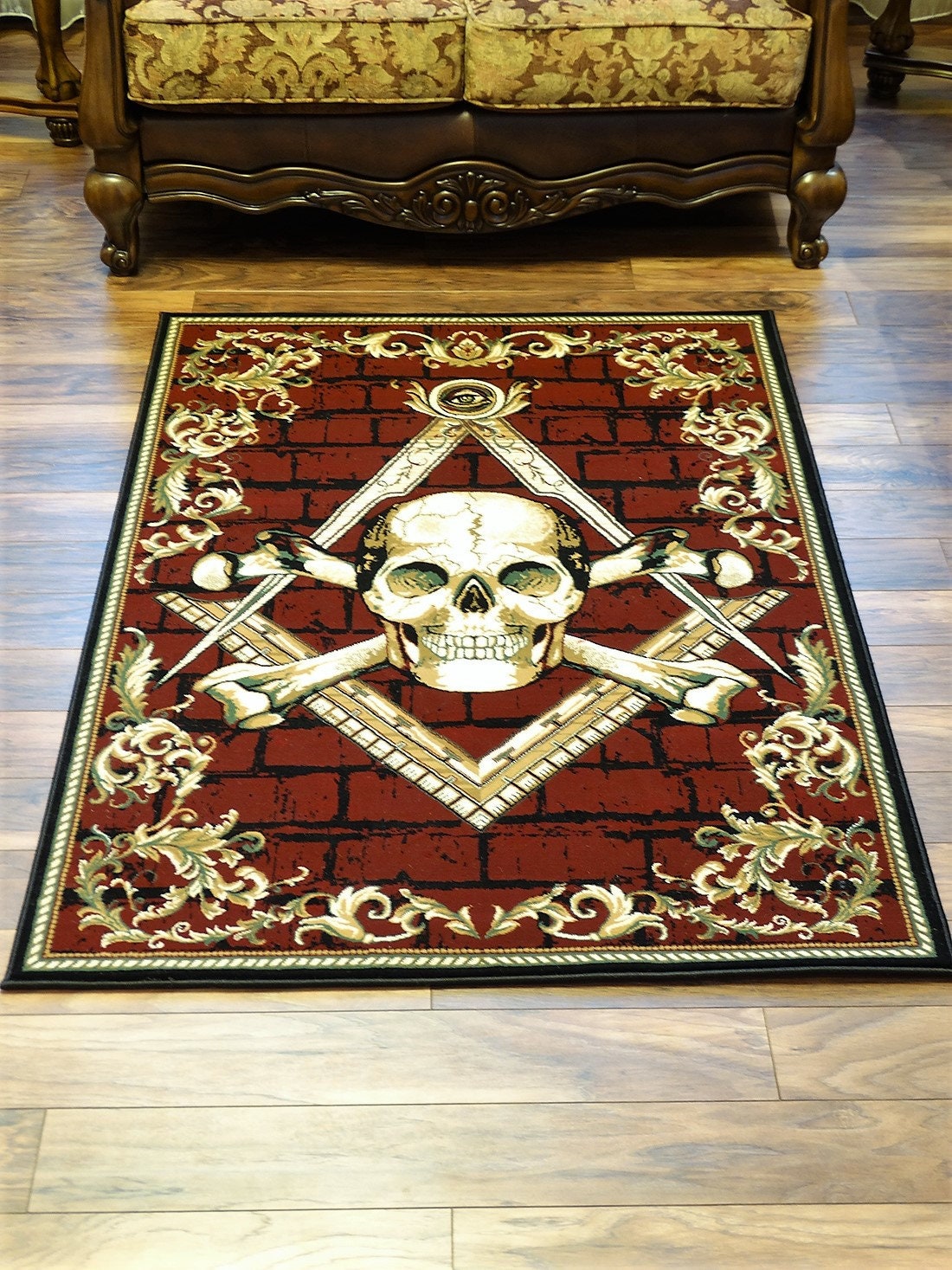 BRAND NEW WOVEN AUTHENTIC CUSTOM MADE MASONIC SKULL AND BONES TAPESTRY AREA RUG
We are the only seller of masonic rugs in the world !!!
LIMITED EDITION !!! Custom Design !!!
DESCRIPTION
Specifications and Dimensions:
Knots Per Square Meter: 1,000,000 ( One Million )
Dimension: 3'8" x 5'3" ( 116 x 160 cm.)
Weight: 11 lbs (5 kg.)
Condition: Brand New
Unique Piece Of Art, can't be found anywhere else.
UNIQUE DESIGN WITH MAGNIFICENT DETAILS DONE TO PERFECTION!
THIS AMAZING PIECE OFFERS TOP QUALITY AND LOOKS STUNNING !
EXTREMELY UNIQUE RUG AND HIGHLY COLLECTIBLE!