Sugar Skull Tall Candle Holders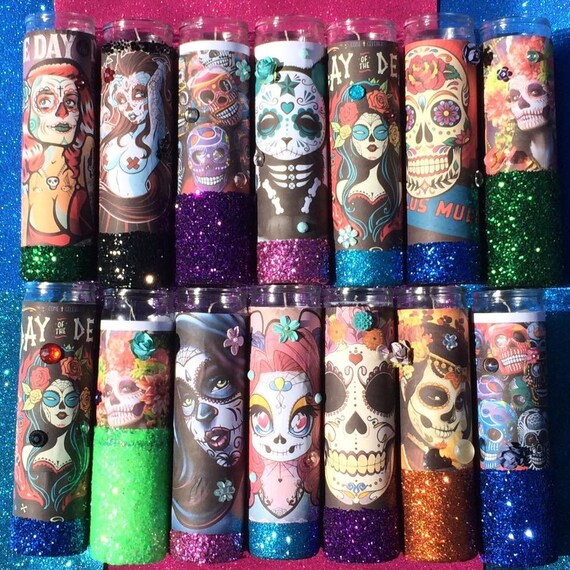 FREE SHIPPING - Best Price GUARANTEE ! The MORE you buy, the LESS PER CANDLE.
Which Candles will YOU get? 
1. Place your order.
2. Write me and ask for my current variety for you to choose from.
Again, PLACE YOUR ORDER FIRST - and then write and I will send you photos of the CURRENT choices. You pick what YOU LIKE....and if you don't like any of the choices you get a refund.
If you see a lower price, SHOW ME and I will beat it.
2 1/2" Wide and 8 1/4" Tall
This candle will burn approximately 140 hours
100% Paraffin Wax