Day of the dead shoes, sugar skulls wedges, women shoes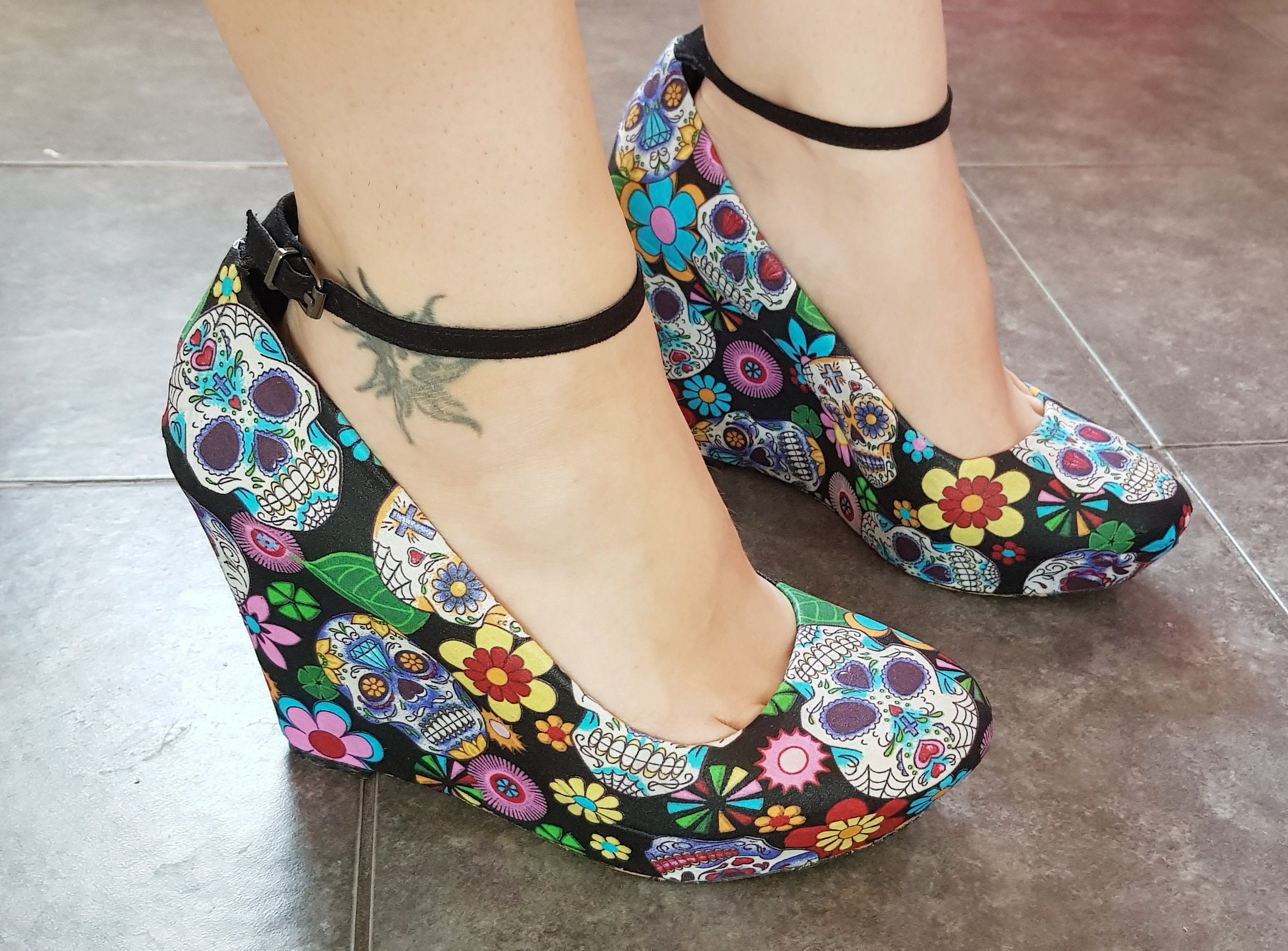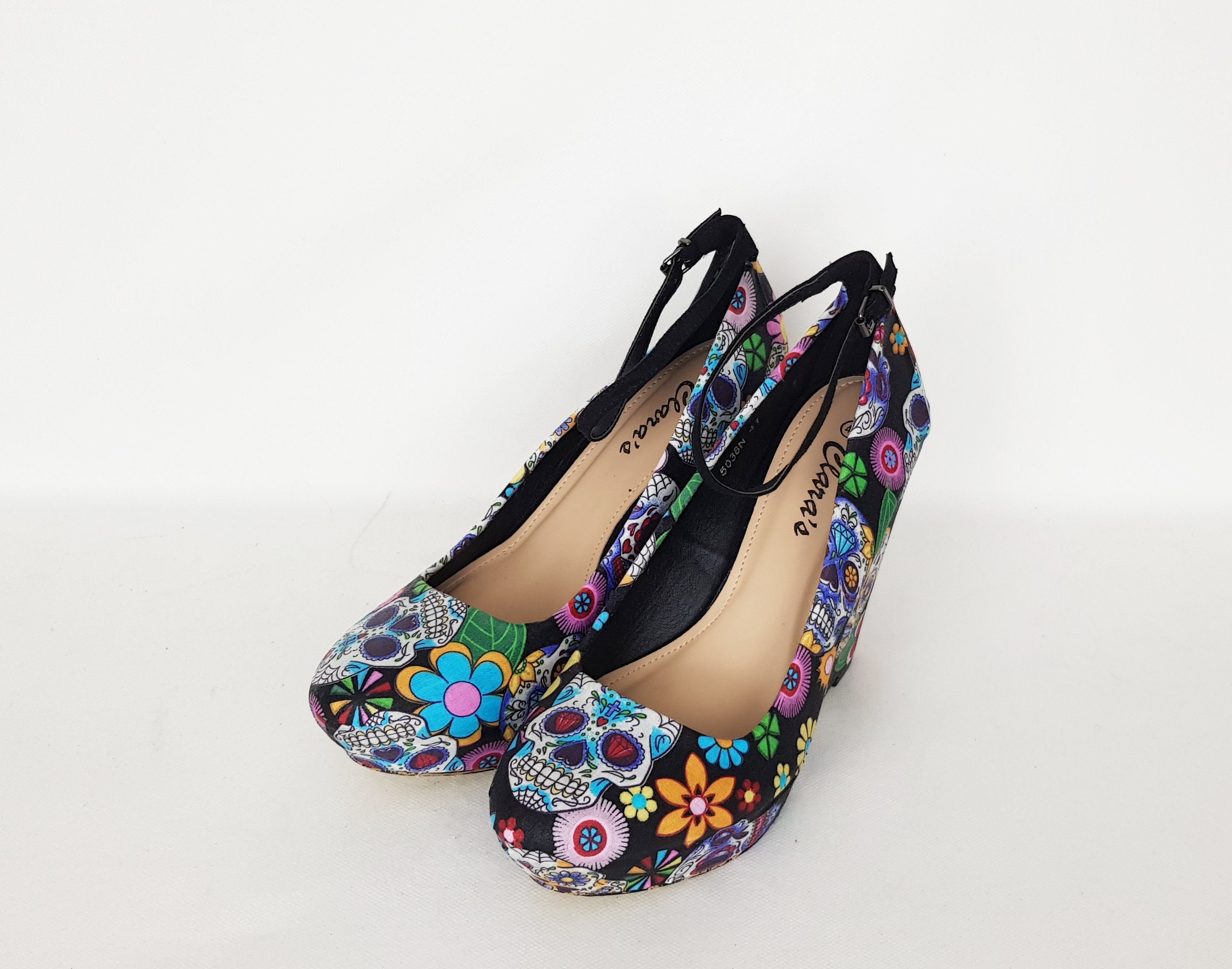 Rock your style with awesome sugar skulls custom wedge shoes. 
These shoes have been lovingly fabric covered to give unique look. They have a waterproof and stain resistant coating. If this is not your type of the shoes or design please get in touch for a custom order. Would love to make something totally unique!
Your order will arrive beautifully packaged in purple tissue paper and ready for gifting!
Every pair of shoes are lovingly prepared and hand finished here at Rock Your Sole. Although we strive to ensure every shoe is the same the pair you receive may vary slightly from the image on the website.